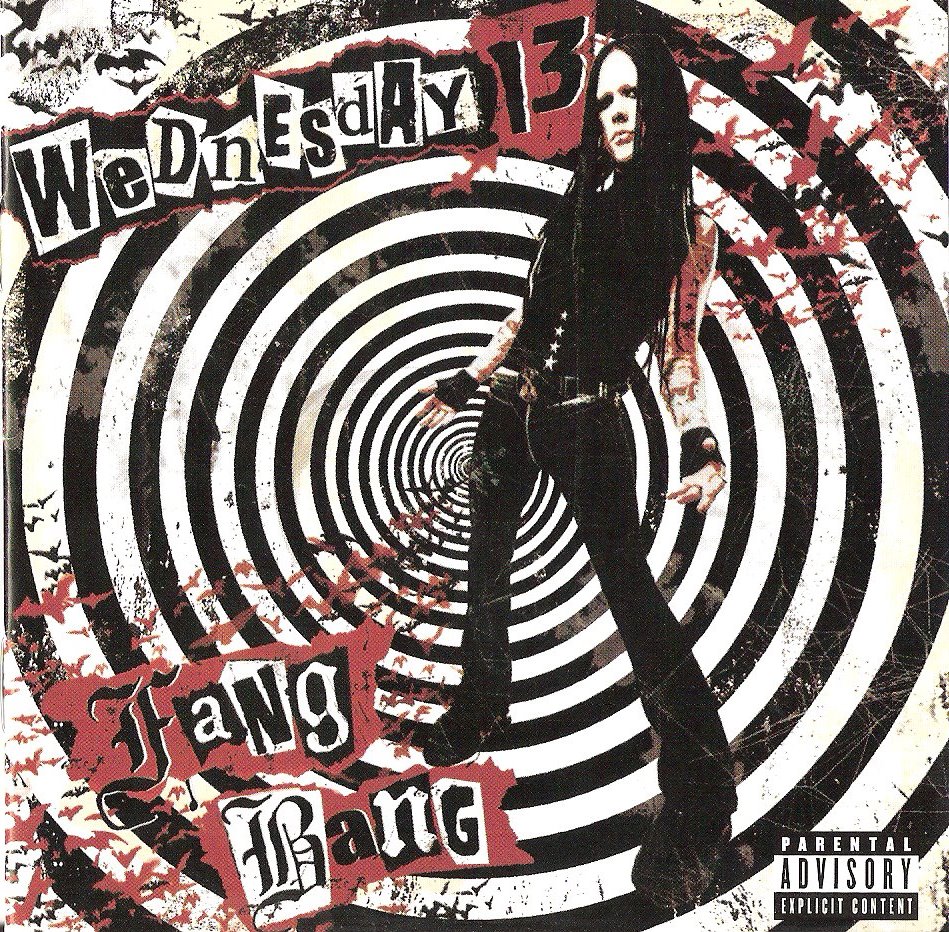 Fang Bang is the second studio album by American horror punk musician Wednesday 13. It was released by Rykodisc on August 29, 2006 in Europe, and was later released worldwide on September 12, 2006. Each song on the album is known to have been inspired by a specific piece of horror fiction, such as An American Werewolf in London, HALLOWEEN and The Return of the Living Dead. Fang Bang contains twelve standard tracks, as well as a bonus track exclusive to a particular region. The North American release includes a thirteenth track, a Roky Erickson cover of "Burn the Flames". The thirteenth track on the European release is a Motörhead cover of "R.A.M.O.N.E.S.". Finally, the Japanese release includes "R.A.M.O.N.E.S.", as well as a fourteenth track, an original composition titled "Good Day to Die".
Track listing
Edit
"Morgue Than Words" – 2:37
"American Werewolves in London" – 4:20
"My Home Sweet Homicide" – 3:02
"Faith in the Devil" – 3:30
"Happily Ever Cadaver" – 3:33
"Curse of Me" – 4:02
"Haddonfield" – 2:59
"Too Much Blood" – 2:43
"Till Death Do Us Party" – 3:34
"Buried with Children" – 3:42
"Kill You Before You Kill Me" – 2:33
"Die Sci-Fi" – 3:36
Bonus tracks
Edit
"Burn the Flames" (Roky Erickson cover; North America bonus track) – 5:22
"R.A.M.O.N.E.S." (Motörhead cover; Europe and Japan bonus track) – 1:14
"Good Day to Die" (Japan bonus track) – 2:38
Personnel
Edit
Wednesday 13 – lead vocals and guitars
Jamie Hoover – bass, background vocals, [[organ (music)|, guitar
Ghastly – drums, percussion
Kid Kid – background vocals
Ad blocker interference detected!
Wikia is a free-to-use site that makes money from advertising. We have a modified experience for viewers using ad blockers

Wikia is not accessible if you've made further modifications. Remove the custom ad blocker rule(s) and the page will load as expected.