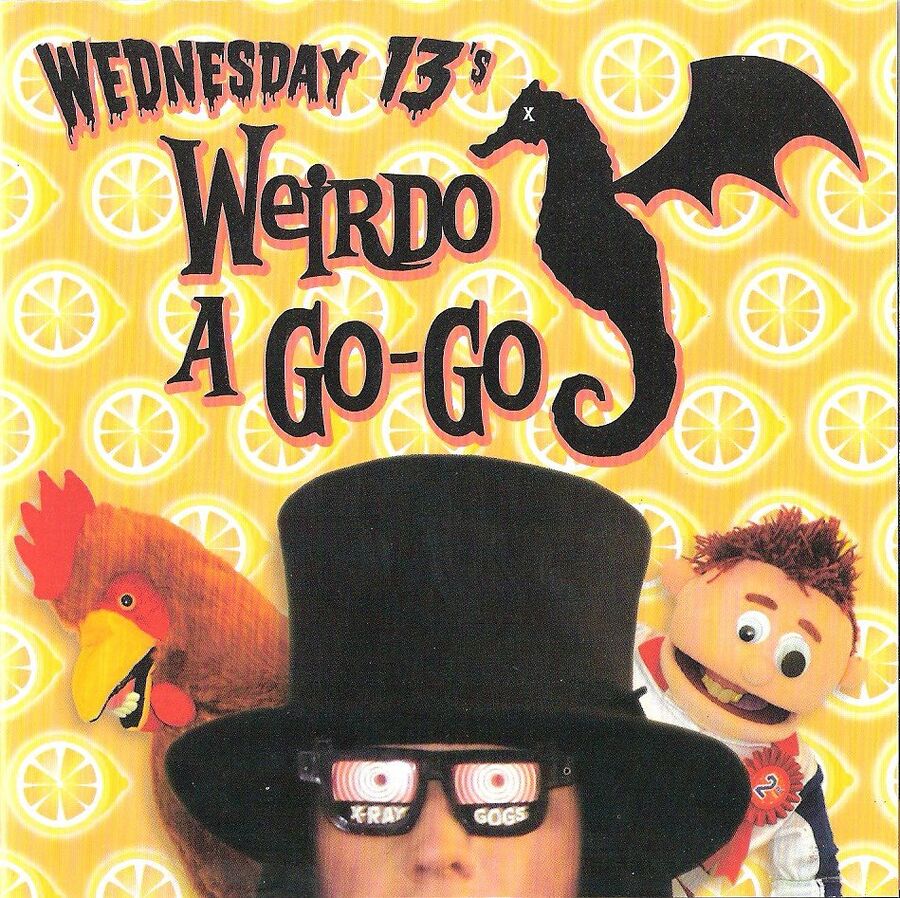 Wednesday 13's Weirdo-A-Go-Go features the campy and morbid sense of humor that any fans of Wednesday 13 can expect. In the first episode, Wednesday 13 hosts clips and trailers of cheap horror flicks, along with performing schlocky but witty skits with his strange and wacky sidekicks.
Portrayed in the tradition of Saturday morning TV shows that Wednesday 13 grew up on; like the random creations of Sid and Marty Krofft and Pee Wee's Playhouse mixed with the comedic approach of horror hosts Commander USA, Elvira, and Zacherely.
The project was released by Horror High, LLC and distributed by Caroline/EMI in N. America.
Actors: Wednesday 13
Format: Color, DVD-Video, NTSC
Language: English
Aspect Ratio: 1.33:1
Number of discs: 1
Studio: Horror High
DVD Release Date: February 5, 2008
Run Time: 34 minutes
Ad blocker interference detected!
Wikia is a free-to-use site that makes money from advertising. We have a modified experience for viewers using ad blockers

Wikia is not accessible if you've made further modifications. Remove the custom ad blocker rule(s) and the page will load as expected.